Michigan statehouse leaders arrive at White House to meet with Trump as campaign peddles bogus fraud claims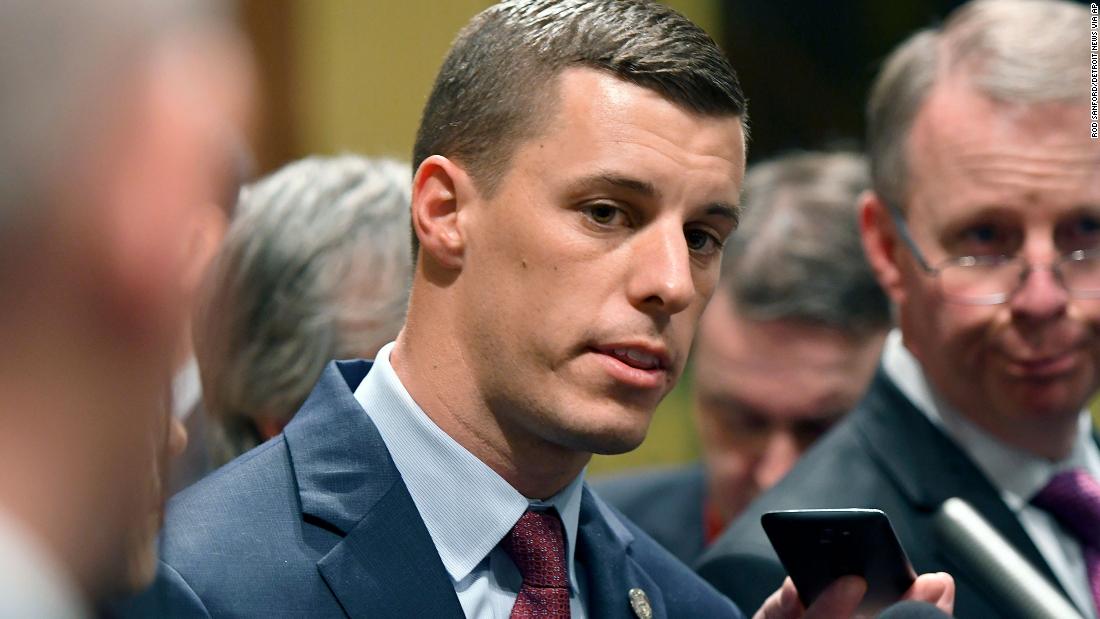 Michigan House Speaker Lee Chatfield, Speaker-elect Jason Wentworth and Senate Majority Leader Mike Shirkey were scheduled to attend, a source familiar with the meeting said.
Ahead of the meeting, Chatfield tweeted, "No matter the party, when you have an opportunity to meet with the President of the United States, of course you take it. I won't apologize for that. In fact, I'm honored to speak with POTUS and proud to meet with him. And I look forward to our conversation."
There are also discussions currently underway with Trump about inviting Republican state legislators from Pennsylvania to the White House, two sources told CNN.
It's not clear if those invitations have been extended yet, but Trump has expressed interest in doing so as he tries to insert himself into the vote certification process. The deadline for counties in Pennsylvania to certify their totals is Monday.
White House press secretary Kayleigh McEnany would not say what Trump will discuss with the Michigan lawmakers.
"So he will be meeting later on. This is not an advocacy meeting. There will be no one from the campaign there. He routinely meets with lawmakers from all across the country," McEnany said.
Trump campaign lawyer Jenna Ellis tweeted that both she and Giuliani tested negative for the coronavirus, adding, "The entire legal team will continue to follow the advice and protocols of our doctors."
Certification is usually a formality, but Trump is trying to block or delay the process in key states as part of a long-shot effort to overturn his election defeat through the Electoral College. Giuliani and other allies have suggested that GOP state legislatures in battleground states Biden won should try to use a delay in certification to appoint their own slate of electors and ignore the states' popular votes for Biden.
Shirkey has not responded to emails from CNN either, and his phone mailbox was also full.
Both Shirkey and Chatfield have said that they will honor their state's popular vote and not stray from the process of how electors in Michigan are selected. Biden currently has a 154,187 vote lead over Trump in the Great Lakes State.
On September 24, Shirkey led the Senate to pass a resolution assuring that electors will vote for the candidate with the most votes as certified by election officials.
"The Michigan Senate commits to the selection of electors to the Electoral College that will be faithful to voting for the candidate with the most votes for President in Michigan as certified by Michigan election officials," the resolution read.
"No one has seen any real identification of any real fraud," Upton said,
This story has been updated with additional developments.
CNN's Kaitlan Collins, Jeremy Herb, Kevin Liptak, Sam Fossum, Manu Raju and Rachel Janfaza contributed to this report.